Here in north-west Louisiana, we have had more than our share of rain in February which only proved how wrong I was in saying that January would be the most dismal weather month of 2018. It's been grey, dreary, wet and cold. I can't remember the last time where the three major  Mardi Gras parades were affected by the weather in one season, but Centaur and Gemini both persevered through the drizzle and the downpours. Highland still had a great turnout despite everyone's hands being too frozen to catch the throws. But now that the season of Lent is here, spring is just around the corner. Soon we will exchange our cabin fever for spring fever. For Realtors, spring is extra special.  Without a doubt, it's the busiest time of year for us to help our clients buy and sell houses. Properties look prettier, the temperature is perfect for home shopping and people just feel happier and excited to make a change.
6525 Line Ave. Shreveport, LA 71106
While Punxsutawney Phil may the prognosticator of prognosticators when it comes to Groundhog's Day and predicting the end of winter,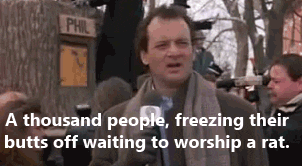 in Louisiana, we have another way of knowing that spring has arrived, CRAWFISH SEASON!!! That's right, those sassy red crustaceans boiled up with just enough spice can cure even the most severe case of winter blues! We love them. We celebrate them
Here in the Shreveport, the first celebration will take place on Saturday, March 24 in Betty Virginia Park at Crawfest 2018 and at Mudbug Madness in May 2018. Learn more at
And finally, for your chance to win $50 worth of crawfish from Shane's Seafood or a chance at a $50 gift certificate to the Shreveport Aquarium or Tinsel Town why not be a part of our Spring Favorites Contest on Facebook.
https://www.facebook.com/nexthomeconnect/
People really win!